Hegedüs Patrik 2023. 09. 06. Team building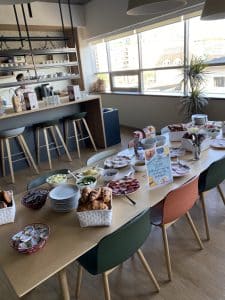 As in previous months, we organised an office breakfast in August, to which all our staff were welcome in our office kitchen.
These are a great opportunity to start the day together, with lots of treats. We like to take every opportunity to spend some time together, chat and start the working day in a good spirit.
August was no exception, and once again our breakfast together was a great way to start the day.
We look forward to the next breakfast!